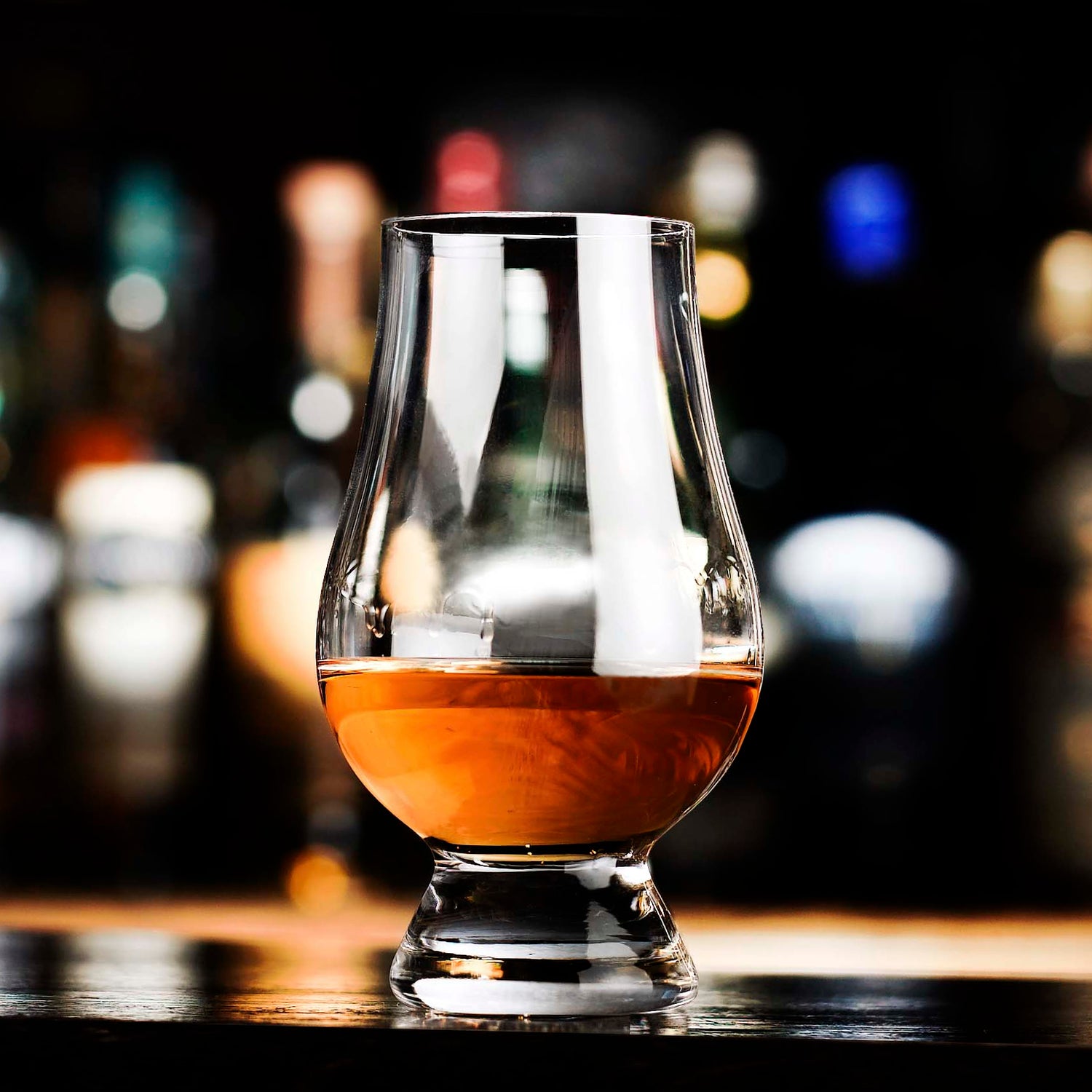 The Perfect Whisky Glass
The wide crystal bowl allows for the fullest appreciation of the whisky's colour.
Its unique patented shape is the perfect form to admire the body of whisky.
The tapered mouth of the glass caters and focuses the aromas. Designed to fit in the hand comfortably and allows your whisky to develop in the glass over time.
Enjoy your whisky with or without water.
What is Whisky?

Where does it come from? Is it whisky or whiskey?

READ MORE

Irish Whiskey

Credited for being the first whisky distillers, the word whisky comes from the Irish phrase "uisce beatha" meaning "water of life."

READ MORE

Scotch Whisky

There are two basic kinds of Scotch whisky: malt and grain. The other distinction in Scotch is blended whiskies or single malt whiskies.

READ MORE